The spring, the heat, longer days, terraces, bars, cafes, restaurants … Spain is a country characterized by good weather. A good weather that sometimes turns into hot days. That heat can be fought and although there are many ways to do it, we propose one. Just offer a good refreshing drink … and is there a better way than by the hand of an excellent SLUSH MACHINE.
An exquisite granité, the refreshing drink and also nutritious for both children and adults. You can choose from a wide variety of flavors and combine it with other ingredients, creating unique, fun and different mixes. From the most classic flavors (lemon) to the most sophisticated or exotic flavors (mango, strawberry …).
And … what model should you choose? Find the IDEAL slush machine that suits your business.
Knowing how to choose the machine that best suits your business is important. And from Granita Group we will help you find the perfect one. We have many alternatives, as many as there are needs in the market. Which is yours? Do you have a small or low consumption place? Does your business have a lot of production or is it exposed to the sun (amusement parks, beach bars …)? Do you want to bet on soft slush machines or what are your needs really?
Before choosing a slush machine for your business it is important to know the function that you are going to give it. You must estimate the sales you will make to know the size of the slush machine that you are going to buy. Another element to take into account are the blades, the functions they perform and their design. But also the dispensing tap. In order to be more functional it must be removable and thus be able to perform a correct cleaning.
Granita Group
By Granits Group you will find everything you need. If you look for the slush machine par excellence, bet on Granita.
Whatever model it is, you will buy quality guarantee: robust equipment outside and inside, low consumption, design and technology, patented accessories, short delivery times and good after sales service. Bet on your business. Invest in image and trust Granita Group.
Our ranges
All our slush machines are made of stainless steel, with robust motor reducer, with excellent ventilation and are easy to maintain. In addition, all our equipment can be customized if you wish (see our conditions).
STILE range, the newest
SP1, SP2, SP3 G5. A model of slush machine that stands out for having a "waterfall" system that guarantees the homogeneity of the granité.
IPRO mechanical. It's the NOVELTY. It has a special double-walled tank that prevents condensation and saves 30% of energy consumption. They do not sweat, so they are a good showcase for your business. And, in addition, they lose less temperature and that makes the machine work less to keep the product cold.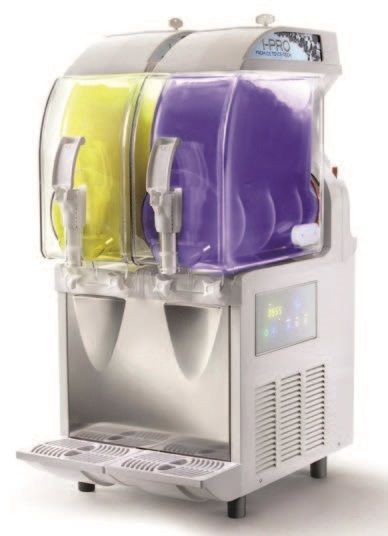 Ice Dream Slush Machine. TOP SALES
The ICE Dream slush machine is our TOP Sales. A machine with a long history of more than three decades and in which many innkeepers have bet for their business. It stands out for having a standard agitator shovel, removable tap and double function of granité and maintenance.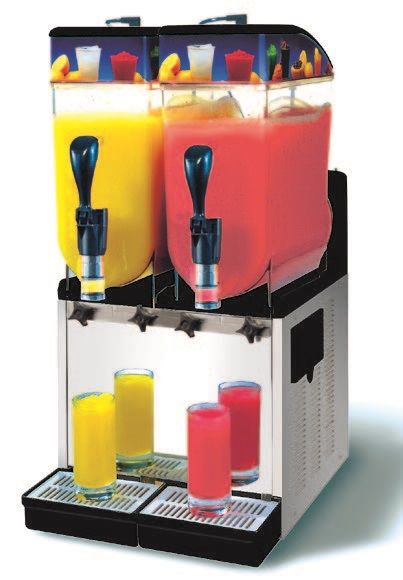 IPRO-ICE-TOP.  A slush machine of stainless steel structure, robust faucets and easy to clean. Available in various capacities: 10-14-20 liters. It is the perfect machine for places that are exposed to the sun such as water parks, beach bars … Ideal for places with a large influx of people. But also for refigerated premises, since it allows to have the product ready for consumption in a record time.
The NEW FASHION: equipment for cold creams
Nina. Pocket-size. The minimum expression, with the best quality and interesting prices.
SP. Powerful as well as elegant. A great machine for a big business.
 The Soft World
Get a good soft ice cream product, with the minimum investment possible.
Nino, the little one in the family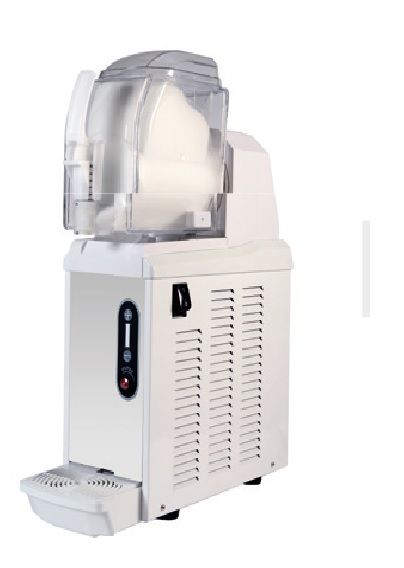 GT Soft Push (mechanical)
GT Soft Touch 6 (electronic)
KARMA, the new model for large productions of pure soft ice cream.

The most demanding business have already bet on Grupo Granita. Would you like to bet as well? Contact us.
https://grupogranita.com/wp-content/uploads/2018/03/@grupo_granita.jpg
788
940
Grupo Granita
http://test.grupogranita.com/wp-content/uploads/2016/02/logo-300x58.png
Grupo Granita
2018-03-21 09:44:18
2018-09-21 09:05:26
THE GOOD WEATHER COMES AND … ALSO THE "GRANITA" SLUSH MACHINE