The regulations regarding cleanliness and hygiene are clear and strict. In general, any hospitality business must be clean and disinfected, avoiding dirt and putting into practice a proper handling and preservation of food. And, also, the catering trade must have an industrial dishwasher for the cleaning of dishes, glasses, cups, cutlery or any utensils. It is essential in any professional kitchen, restaurant, cafeteria, bar … It becomes a key piece in disinfection, in addition to providing comfort and savings in time, money and energy.
The use of the industrial dishwasher has many advantages. Therefore, it is important to have one in our business that suits our needs. Many restaurateurs who venture into this world, wonder why they have to bet on an industrial dishwasher and not a domestic one. The answer is simple and clear: it is not viable. The washing time is the key factor in this decision. A domestic dishwasher has cycles of one or two hours, while the industrial ones are around 2 or 3 minutes. In summary, a domestic dishwasher would make impossible an efficient and productive work.
Industrial dishwasher – Granita Group
Glasses and plates are always gleaming. Granita Group industrial dishwashers gather everything you are looking for. Efficiency, power, comfort, savings, technology … so that the dishes of your business always look like the first day.
BASIC,  mono wall, it's designed to offer the best performance at the best price, without compromising quality or efficiency. It maintains the general philosophy of all Nikrom dishwashers.

Pressure washing
Guaranteed rinse
Low energy consumption
1 wash cycle (adjustable)
Micro door
Antiparasitic
Perforated to take detergent (except E1500)
Double filter. Avoids pump breaks and ensures better wash quality
Very resistant arms in fiberglass that guarantees the rinsing with only 1 bar of pressure
High performance cupole with 35 liters in tank, 7 in boiler and thermo-stop. These 3 factors lead to a more hygienic wash
ÚNICO. Their models are unique in their series. Ecological and low consumption.

Pressure washing
Guaranteed rinse
Low energy consumption
2 wash cycles (adjustable): winter and summer
Micro door
Antiparasitic
Perforated for detergent intake
Double filter
Backflow valve
Wiring prepared for automatic drainage pump and soap dispenser
Arms with diffusers
Terrmostop in three-phase models
Models with built-in decalcifier
The drain pump kit is common on all models
STILE,with double wall and temperature visors for tank and boiler. In addition to having all the characteristics of the UNICO model: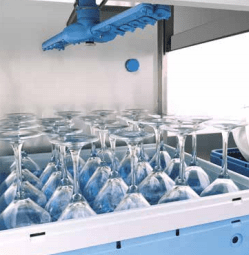 Hygiene guaranteed by temperature sight glasses and the thermostop
All with standard soap dispenser
Special models for special needs
Nothing is by chance. An industrial dishwasher designed to the smallest detail. . Find it in Granita Group.
here.
https://grupogranita.com/wp-content/uploads/2018/04/Diseño-sin-título-2.jpg
788
940
Grupo Granita
http://test.grupogranita.com/wp-content/uploads/2016/02/logo-300x58.png
Grupo Granita
2018-04-28 09:32:38
2018-09-21 09:05:57
INDUSTRIAL DISHWASHER, KEY IN ANY HOSTELRY BUSINESS